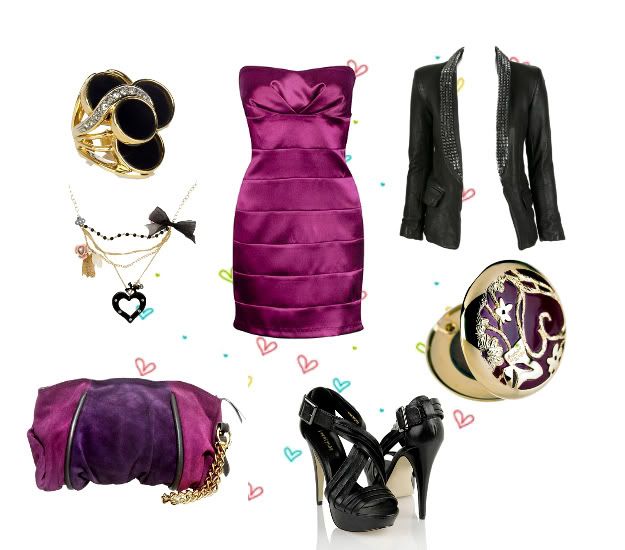 I couldn't stop admiring this Suede Panel Clutch. Topshop never stops amazing me :). I love that it has that bohemian undefined shape that is really cool, even if trends are switching towards a more structured box shape. You can mix and match it easily with some gold chained charm accessories like this Four Row Bow Charm Necklace from Wetseal or a Crystal circle ring.
Why not look really hot this Valentine's and go for a strapless sexy dress. There are lots of shapes so even if you aren't so gifted you'll still be able to pull off this look.
For smaller sized cleavage : You can try a shorter dress maybe a babydoll one that pulls the focus onto something else (eg. your legs)


For bigger sizes : You can enjoy a knee lenght dress because it really makes you look taller and slimmer.
Oh and don't forget about the heels, they're essential for mind blowing points! You have to try managing some platforms or at least some booties to complete this outfit. I love these sandals from Forever21 but I guess a lot of people loved them since they have sold out since I've saved the photo. I've found some cute peep toes instead here.
And there is this jacket on Collete.fr . I just fell in love with it! It has that modern rock look because of the black leather and the studs, you'll love it. However, a leather jacket could go or even a cropped blazer, because the DRESS+ROCK JACKET trend is still out there!
And for hot Valentine's Nights I just love Lolita Lempicka. BTW, What do you think of solid perfumes ?
Happy VD!