Hi everyone!
It's been a while since my last article but I have the perfect excuse. I have been traveling west coast this past month and living in Vancouver – Canada for almost 3 weeks. The weather here has shifted from a sunny warm autumn to a pretty cold late autumn, therefore I needed some new winter gear!
I am seriously insane about hats right now, which I find to be the ultimate winter 2012 accessory – besides scarves of course, therefore here are my top picks! :)))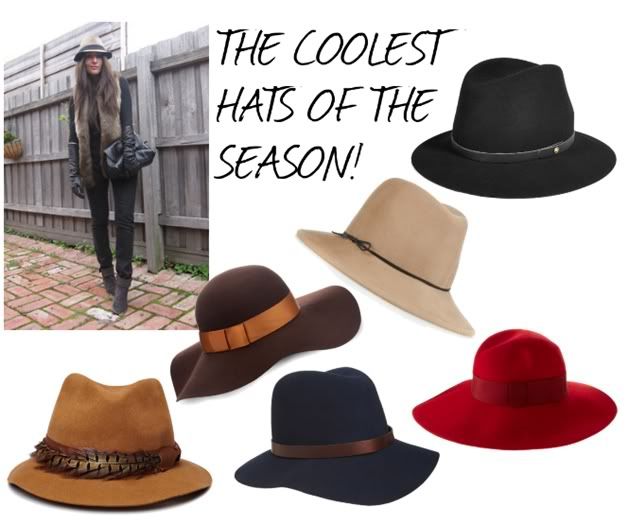 The fedora hats are cool options whenever you want to add extra warmth to an outfit without making it too winter-ish. These types of hats are so chic and they add a soft bohemian touch to any outfit even in wintertime.
(Black hat by Rag&Bone / Nude Hat by Steven Alan / Chocolate Brown hat from Monsoon / Red Hat by Catarzi / Navy Hat by Rag&Bone / Camel hat from Friis & Company)
– Photo via ChicTopia –
My next craze focuses on fur hats or just as well faux-fur hats. These are the perfect glamorous and luxurious detail to any winter look. Their main strenght is not only that they looks so hot, but they are also so warm and soft and comfy. I tried on this fox fur hat in a shop and it just got me inspired. Hah! and that tail is so funny!
I found amazing fur trimmed hats or with fur detailing almost everywhere online. These are my favorite fur hats for this winter 2011 season.
1 – Ana Konder Exclusive For Asos Faux Fur Hat
2 – MARC BY MARC JACOBS Chocolate And Coffee Fur Beanie
3 –KEVANDBELLE Rac Bomber Brown Ushanka cap with fur detail
4 – Warehouse Faux fur trim pom pom trapper
5 – CANADIAN HATS Fox Fur Roller Hat
7 – Elizabeth And James Tanya Fur Beanie
The next type of hats are the casual ones, or the effortless-chic ones. I believe all of you have this style by now, but an update is always welcomed. I found this amazing hat at Aritzia – it's a Canadian multi-brand boutique and I absolutely adored it! It's a sort of upgrade from the oh-so-popular beanie hats, but it's thicker and sweater-like.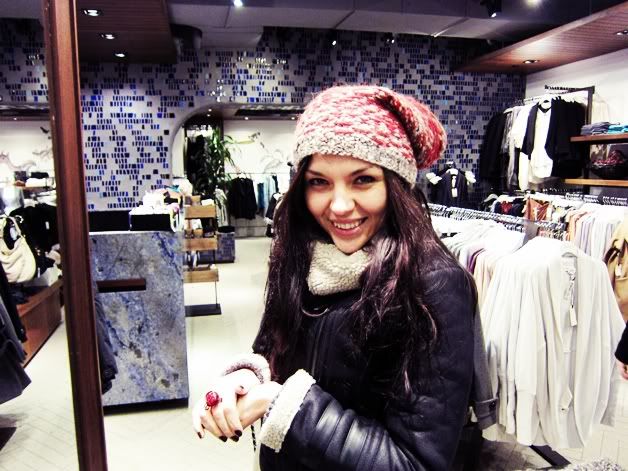 Of course you can go a little crazy and just see the fun part of when wearing a cool hat in the snow or if you go skiing! Winter should be "cool", so make sure you enjoy yourself!