I have to come clean and confess I am such a big Lauren Conrad fan! She is always so cool and effortless chic and she has amazing style. Not to mention that she practically registred the LC "braid" – you can check out all the you tube tutorials showing you how to successfully pull the look.
But getting back to the point, I really love her casual chic / dressy looks. They are so suitable for going out to drinks or even to a date or to party with your friends. Her style is definitely LA – defined – eclectic, sexy and relaxed. Just how I like it!
Nevertheless, I really think that she has evolved so much since "The Hills" and she is more grown-up now and more focused – with her books coming out, her fashion line and her website, so I am really counting on seeing many great things from her.
Three variations of Lauren Conrad cocktail outfits. The black sequin little black dress, the black sequin blazer and the ruffled LTB, are suitable for any party or after-party 🙂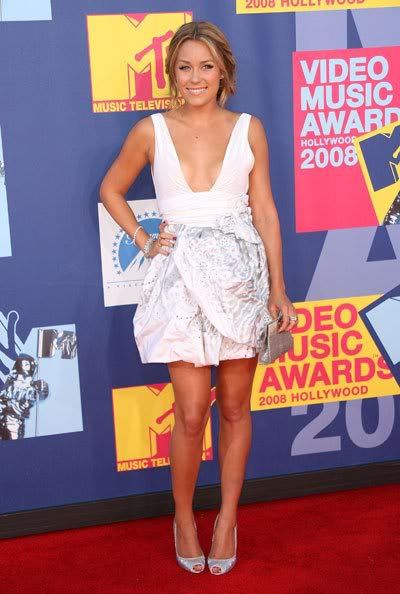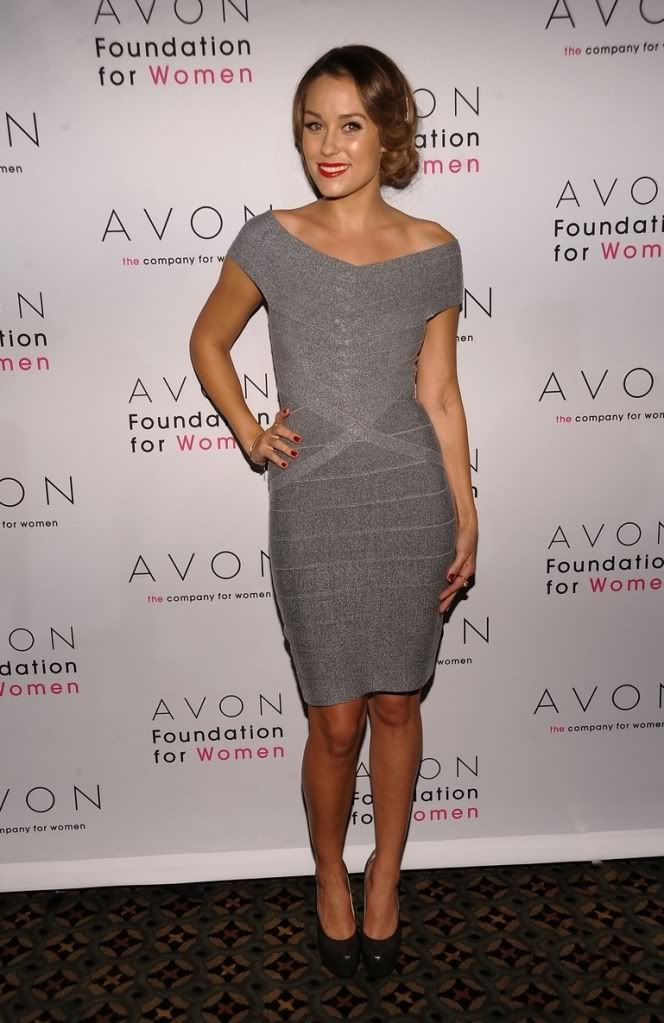 Lauren Conrad in a silver bodycon dress paired with brown pumps. I just love this outift, it says confidence and it's so feminine. And when you think she attended an Avon event, somehow it fits the picture even better.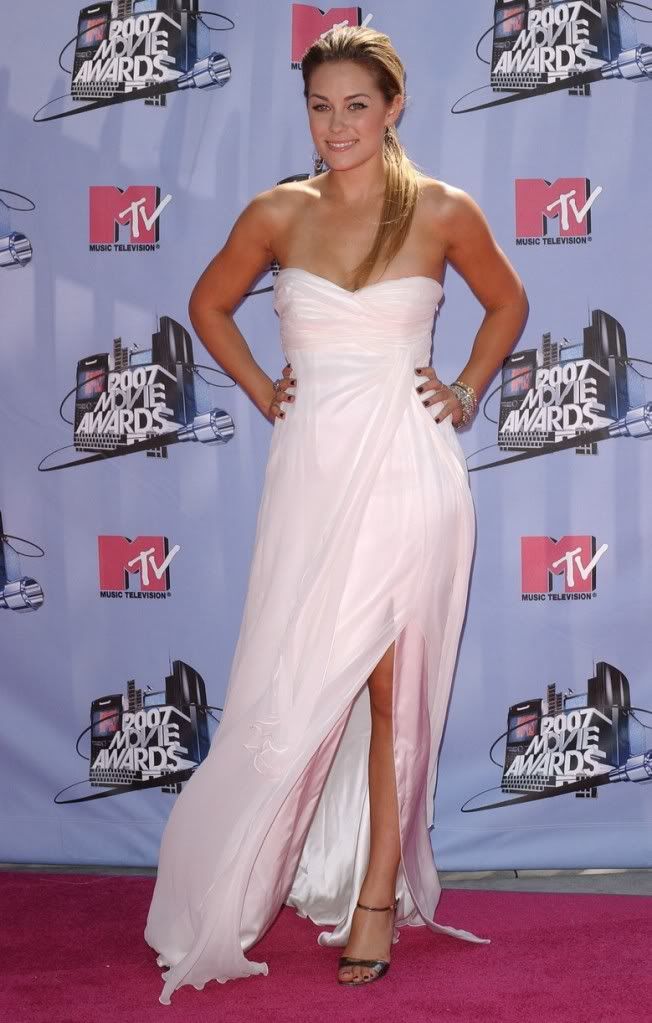 The white – pink slit maxi dress outfit is perfect on Lauren! The entire summer feel also stands out in the 3 mini dresses below. Check out how Lauren Conrad sports the print dress, the neon dress and the floral print mini. See how she kept the accessories to a minimum and just went for nude or black shoes and mainly only styles her hair? I just love these looks!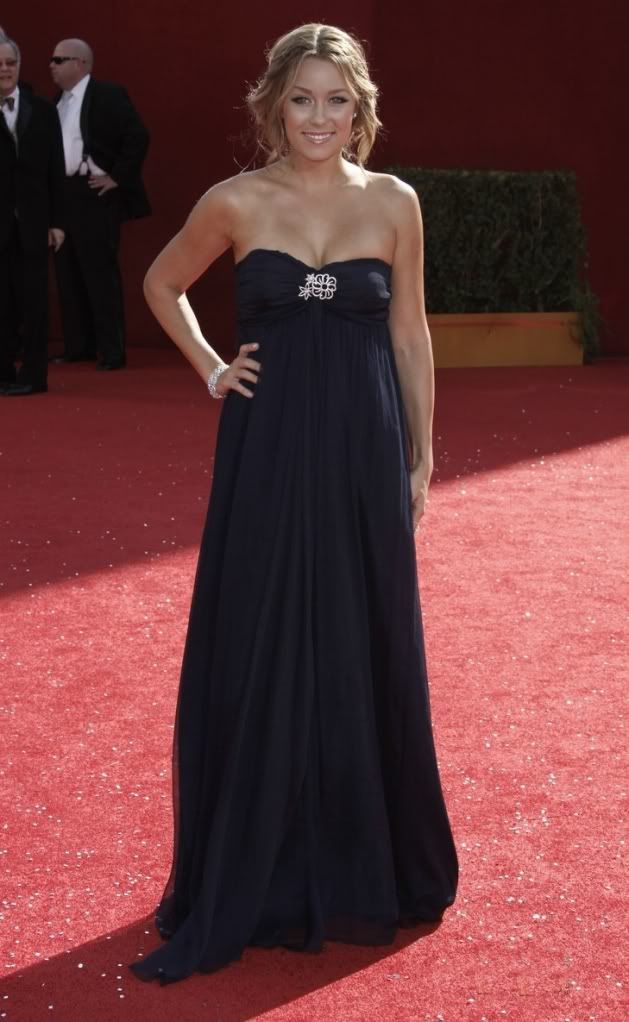 Lauren Conrad at the Emmy Awards. She really does look great in a maxi dress even though she is not tall at all! This is a proof that fitting and confidence can really make the entire look.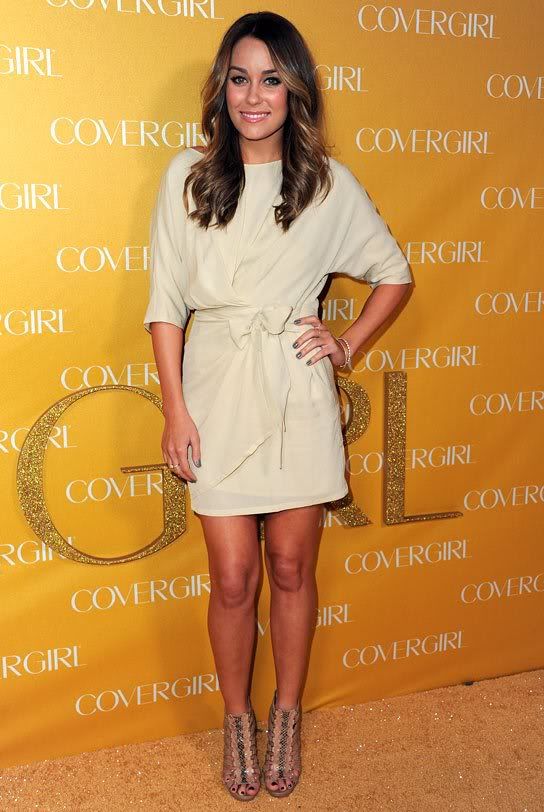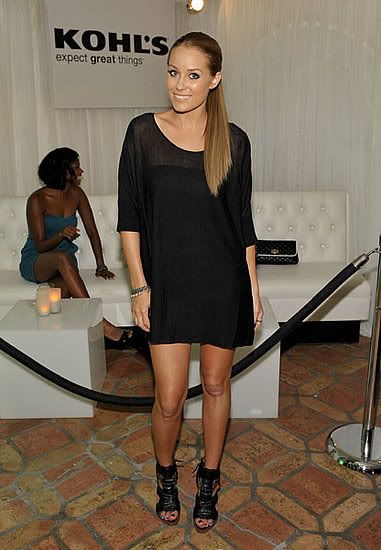 The T-shirt like mini dress looks cool matched with edgy accessories and statement heels.
I think this is the most representative clubbing or party look at this very moment! Lauren Conrad's look focuses on a white tuxedo jacket as the center piece matched with edgy leather leggings and suede platforms. So cool and non-complicated!
Sequins and studs give a bohemian glow to any outfit and this really looks great on Lauren Conrad!